TMAC Entertainment
Our company was established in 1998 to provide entertainment services to the greater Houston community. TMAC offers a variety of talents, which allows for expansive service selections, including weddings, company events, private parties and school dances.
Book Today
Meet the Owner & Entertainment Specialist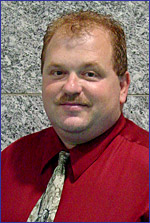 Roy Dueitt
With more than 20 years of experience in the business, Roy Dueitt, founder and senior entertainment specialist, has also served as the president of the Houston Chapter of American Disc Jockey Association. He ensures that TMAC Entertainment is always customer-focused and works with clients to tailor their events to their individual needs. Roy believes in continuing education and attends seminars, conferences and workshops in an effort to provide the very best entertainment for his clients. Roy also works with ProFX INC. and is part of the Friday Night Fireworks team for the Houston Astros.
TMAC Entertainment has earned the Bridal Extravaganza's Award of Excellence acknowledging our continued interest in upholding the credibility of the Greater Houston Area Wedding Industry. Roy Dueitt was awarded the 2007 American Disc Jockey Association's Michael Butler Humanitarian award. Roy was the president of the Houston Chapter of the American Disc Jockey Association in 2007 when they won the ADJA Chapter of the year award.
What Our Clients Are Saying

I can not thank you and your staff enough for making my wedding reception a night to remember! I was impressed with you and the rest of TMAC Sound the first meeting we had! You truly went over and beyond and I will always be grateful!
- Ashley Barker -
Roy, you were wonderful! Our music was great. Everyone danced, and our "Jaws Theme" cake cutting brought out the liveliness in our guests, which was exactly what we wanted. You became more like a friend during our planning process and were so supportive and on top of things at the actual wedding. We couldn't have chose a better DJ--but you were actually much, much more! Thank you for everything, our wedding was so much more than we could have ever dreamed of. THANKS! With love and thanks, Amber & Chris Crosetto
- Amber Crosetto -
Roy and his staff did an exceptional job at helping to make our memorable day perfect. The entire wedding reception went on without any glitches, and the dance floor was packed the whole night. usually indicating a successful wedding reception! The lighting, glow necklaces, sound and atmosphere were perfect. Our guests had "The Time of Their Life," and we owe it to TMAC Sound! Our only complaint is that the night went by too fast!
- Josh and Lindy Hernandez -
From the first time that my husband and I met with Roy, his personality stood out! He told us exactly what we wanted to hear, and boy did he follow through at the reception. We were behind on our timeline due to pictures taking too long, but Roy got us moving so we were able to fit everything in. Everyone told us afterwards that everything ran so smoothly. We have had so many compliments on the event, and without Roy and his team at TMAC Sound. It would not have been possible. I would recommend them for any bride who wants to have no worries on the day of her wedding as well as anyone who wants to have fun with class!
- Randi & Eric Garza -
On behalf of Jennifer and I, I would like to take the time and thank you for the beautiful reception you did at our wedding. Our DVD that you created came out wonderfully. We enjoyed your team's services for our special day and wanted you to know. We told many friends about your terrific services and hope that they might choose you for their big day. We wanted to send a card but could never find the perfect one that let you know how we felt. So, we thought to respond to you this way. Thanks. Sincerely,
- Steven Marshal -
Thank you so much for helping to make our reception unforgettable. I have received so many compliments on the music, lighting and props. The anniversary dance was our favorite part. Our grandparents also thank you for that. Their words: "The anniversary dance was amazing. We have not danced in over 25 years." Thank you for making that suggestion. Everyone had such a great time! Thank you again
- Alicia Laird -
We could not have found a better DJ than Roy! I would have paid him more if he asked! Best money spent and far less than other DJ's. The one thing I wanted for my daugheter was that this moment be spectacular and memorable - both criteria's were met beyond my expectations. Roy is cool and calm under pressure. He is a professional and knows how to read folks. He worked tirelessly on making a special 'father and duaghter dance' list for us. I will always be grateful for his diligence and hard work to make her wedding a special day for my entire family. Thanks, bud!
- Ron Cutlip -
Great job! Very energetic & involved in the party. You can tell Roy takes great pride in his work. I have never experienced a party DJ like him before. Continue to do what you do using innovative ideas to get the party attendees involved and having fun. Thank you and we will see you next year!
- Lisa Vera -
Thank you so much for being a part of our marriage celebration. You have brought so much joy & happiness to the whole process. I appreciate all of your hard work and the work you put into our slide show, it meant so much to our family and friends. Thank you from the bottom of our hearts!
- Ryan and Michelle Grayson -
I just wanted to take this opportunity to thank you for what a wonderful job you did. You truly went above and beyond what we expected from a DJ. The music during the evening was very appropriate and you kept the guests entertained. It was just right! Not boring and not a slide show! You were able to relate to all age groups and keep things fun but on a low key. The special moments, such as the Anniversary dance were the highlights of the evening. It was just what we wanted. The unexpected surprise was the DVD, which much surpassed our expectations. I can't tell you how much that meant to us. Not only did you include the pictures that we provided for the slide show and all of the honeymoon photos, but you also captured pictures at the reception that were very meaningful. Much of what you took was not in the photographer's pictures. The music selections were also perfect! Thank you for making Michelle and Ryan's special day very meaningful, and capturing moments that we will enjoy for years to come.
- Mary Lynn Powers -
Tracy was SPEECHLESS...and in tears. She could not believe how you put it together, but it was WONDERFUL. The whole DVD was exactly what she felt. You captured everything perfectly and saw it through her heart and eyes. I was amazed at how you made it flow so right with the way the whole wedding went. We have watched the DVD over and over and have been reliving the whole wedding experience all over again. I am so glad that I asked Majestic Ventures to have you be our DJ at the wedding. I thought that you could not have made a better memory of our wedding than the one that you created. I mean, pictures are great, but the DVD was like the icing on the cake. I thank you very much for making what was a Wet/Dry wonderful wedding even greater.
- John Campbell -